The New York Encounter
 is an annual cultural event sponsored by the Crossroads Cultural Center each January in Manhattan. In the summer of 2013, my brother gave a talk at an event in Estes Park on the life and works of one of our favorite authors, Walker Percy. That talk garnered enough interest to become an exhibit proposal for the 2014 New York Encounter.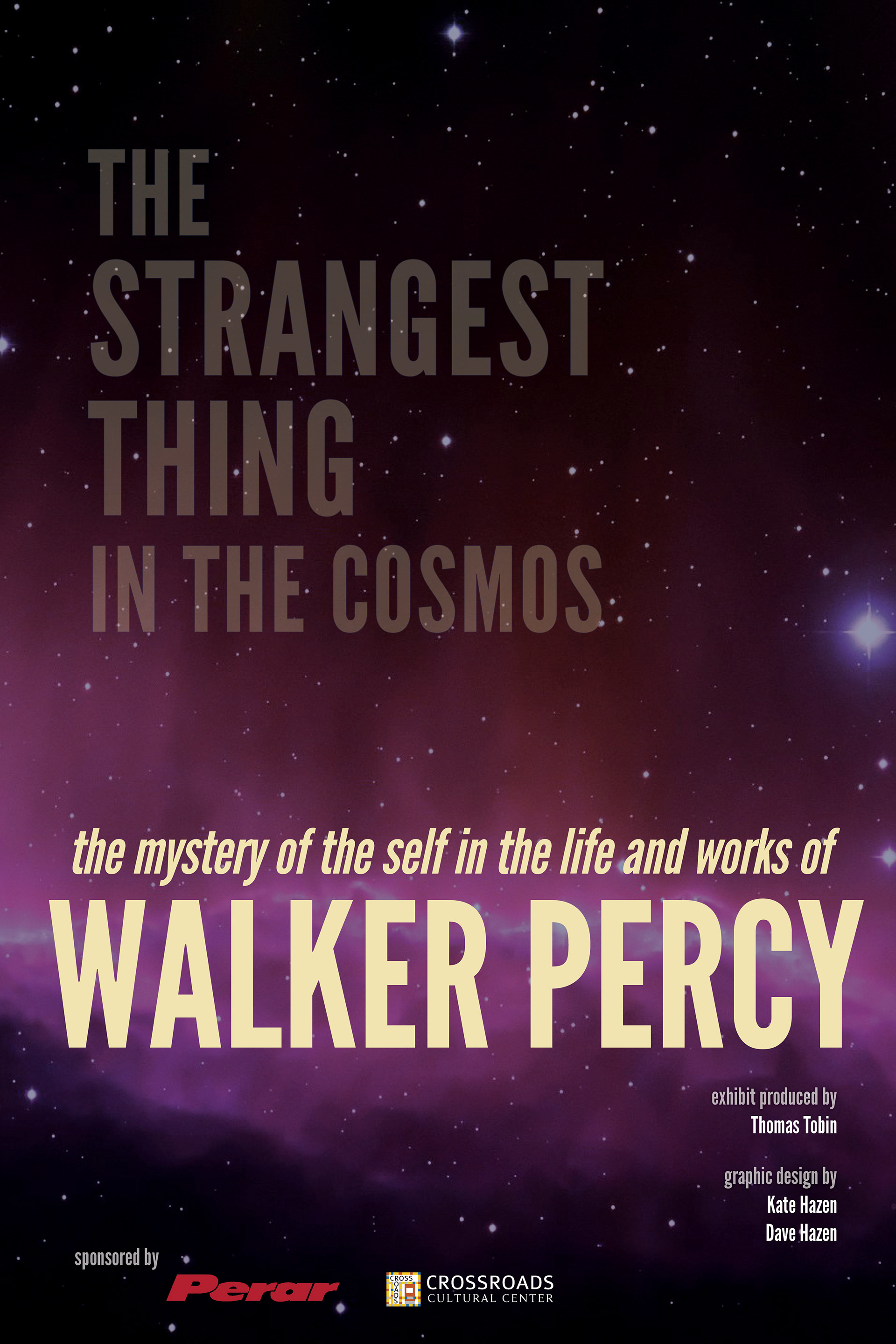 Working in conjunction with an academic authority on Percy, Dave had enough written content to publish a short biography. I was enlisted to art direct the design of the exhibit panels, helping to guide the order and amount of content and personally designing half of them so as to set a visual language Dave could follow in designing the remainder. This was a joint project that flowed from shared interests and inspired further work from our partnership brand, Attack of the Humans (still a work in progress).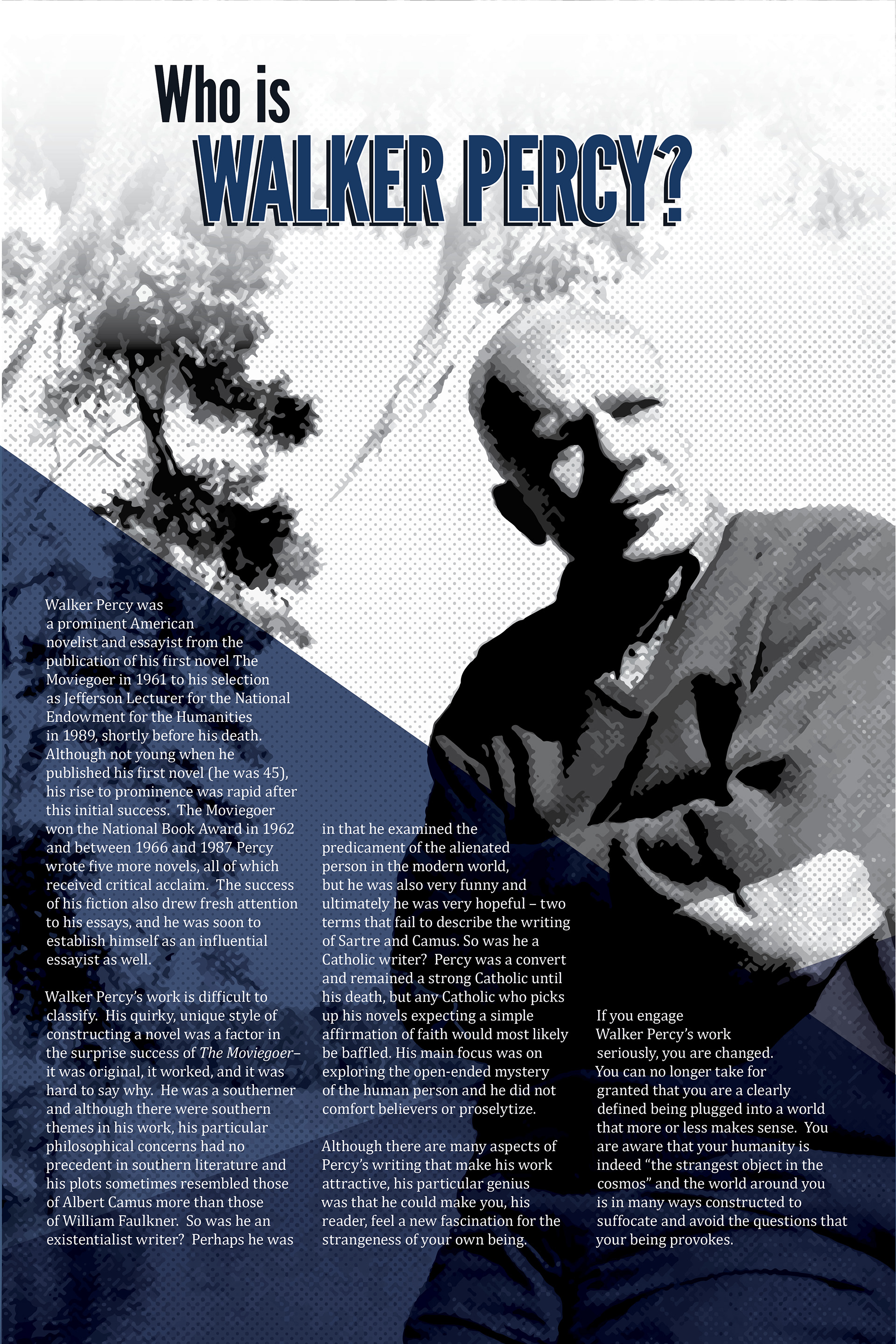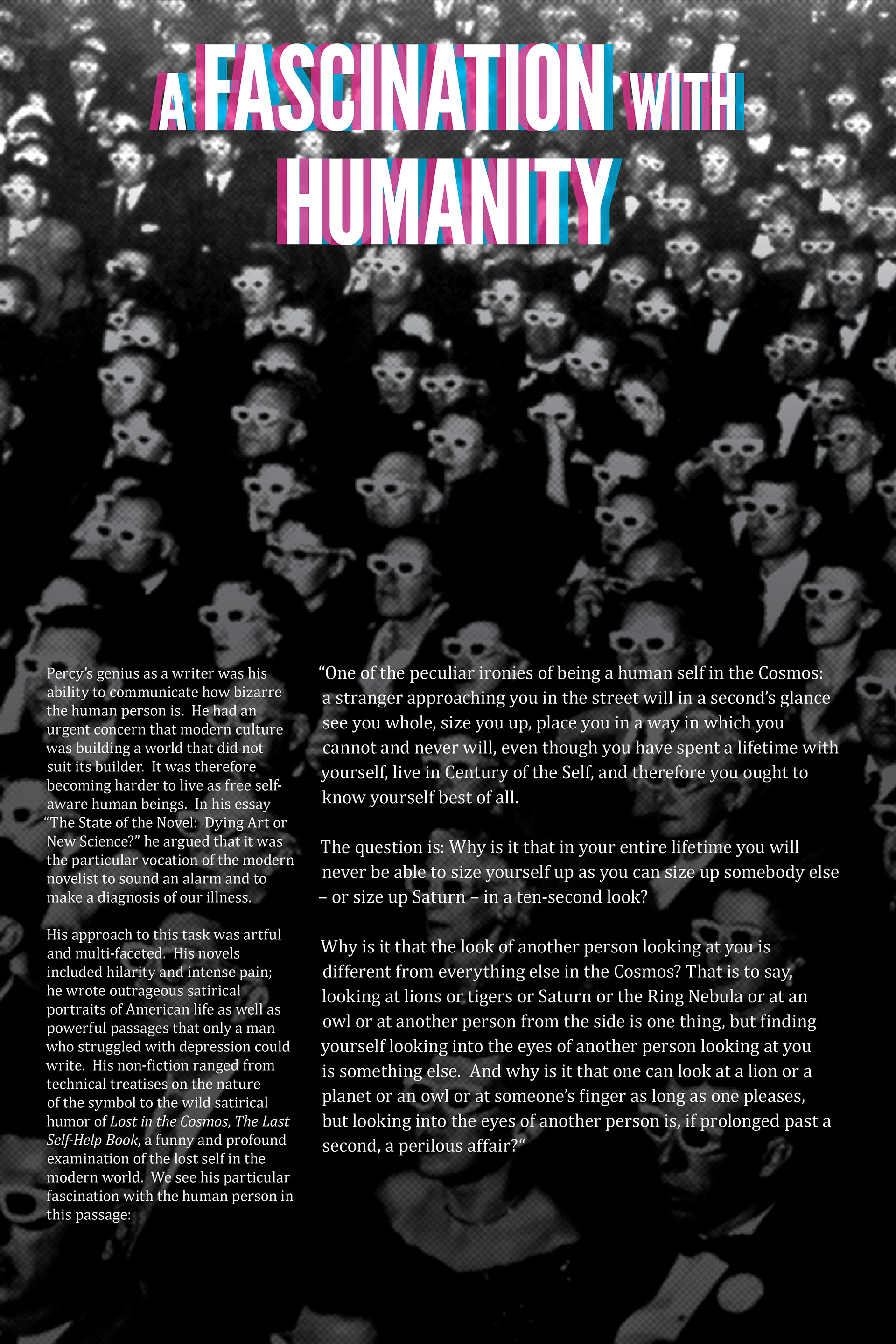 The 3D glasses panels are my personal favorites. Percy was a southern gothic author whose first novel in 1961 won the National Book Award. Because his writing is darkly humorous, culturally astute, and existential in nature and because of the era in which he wrote, the image of a sea of eyes locked on the fantastical or sensational, yet at the same time perhaps mindlessly consuming rather than examining, seemed appropriate to the subject matter.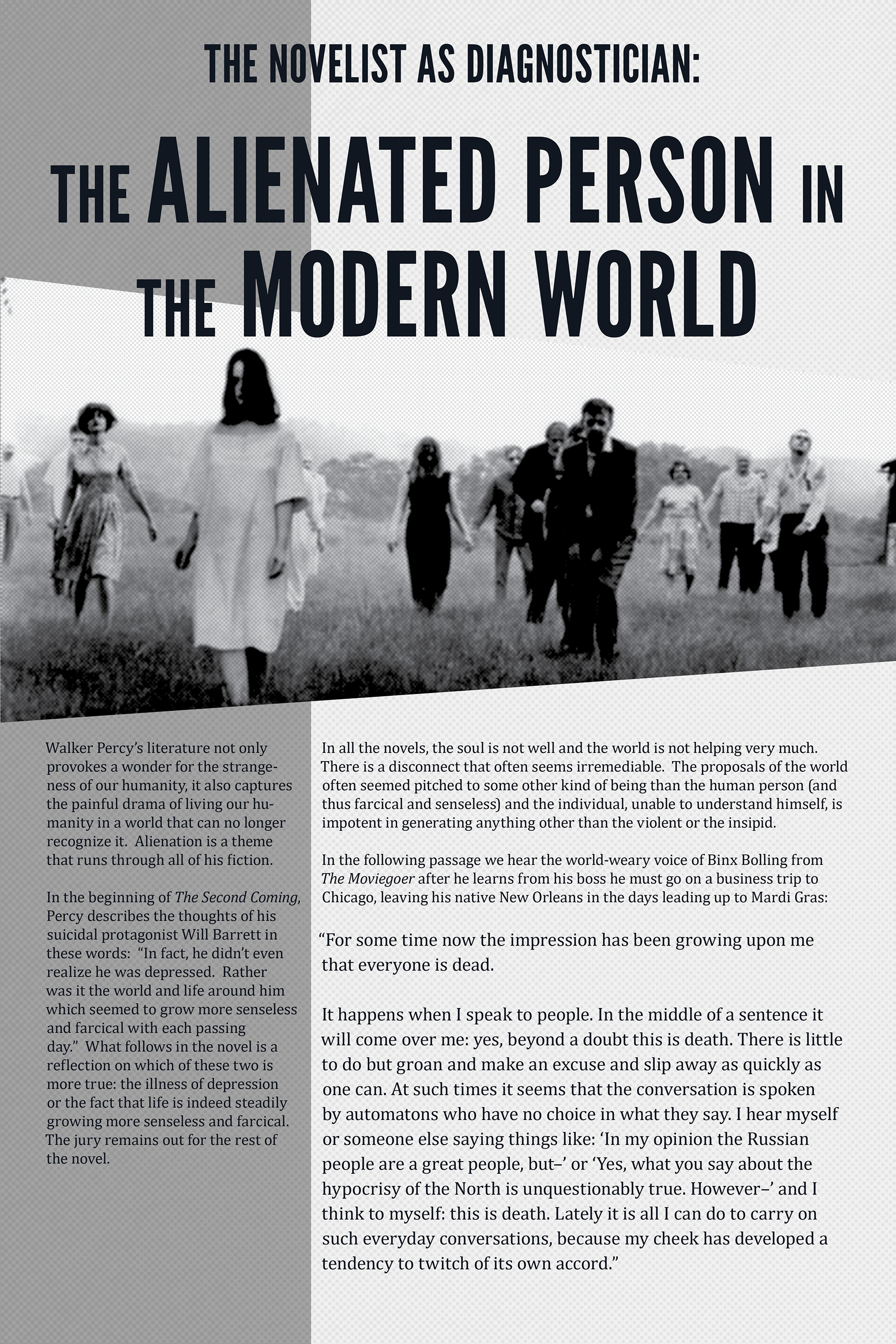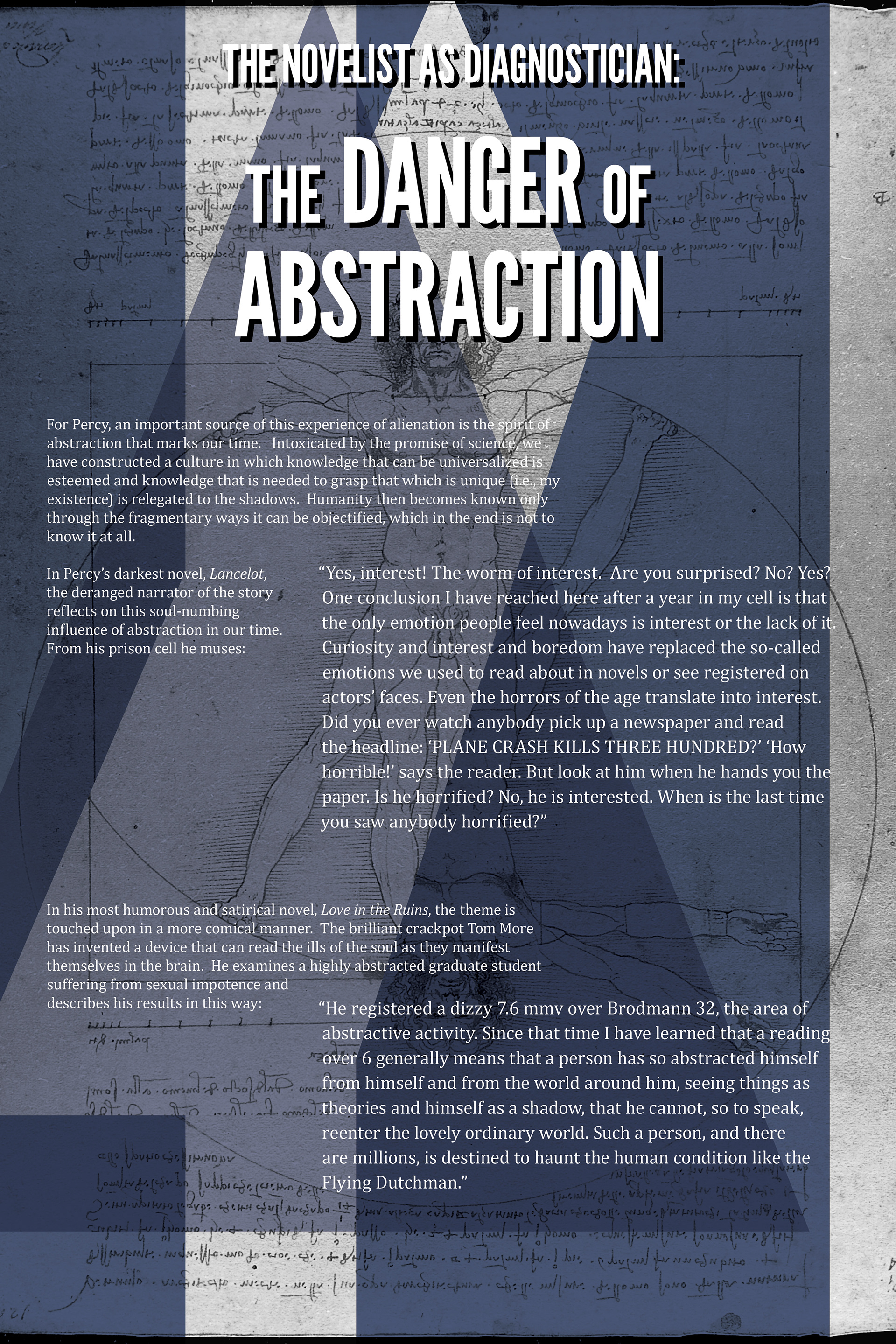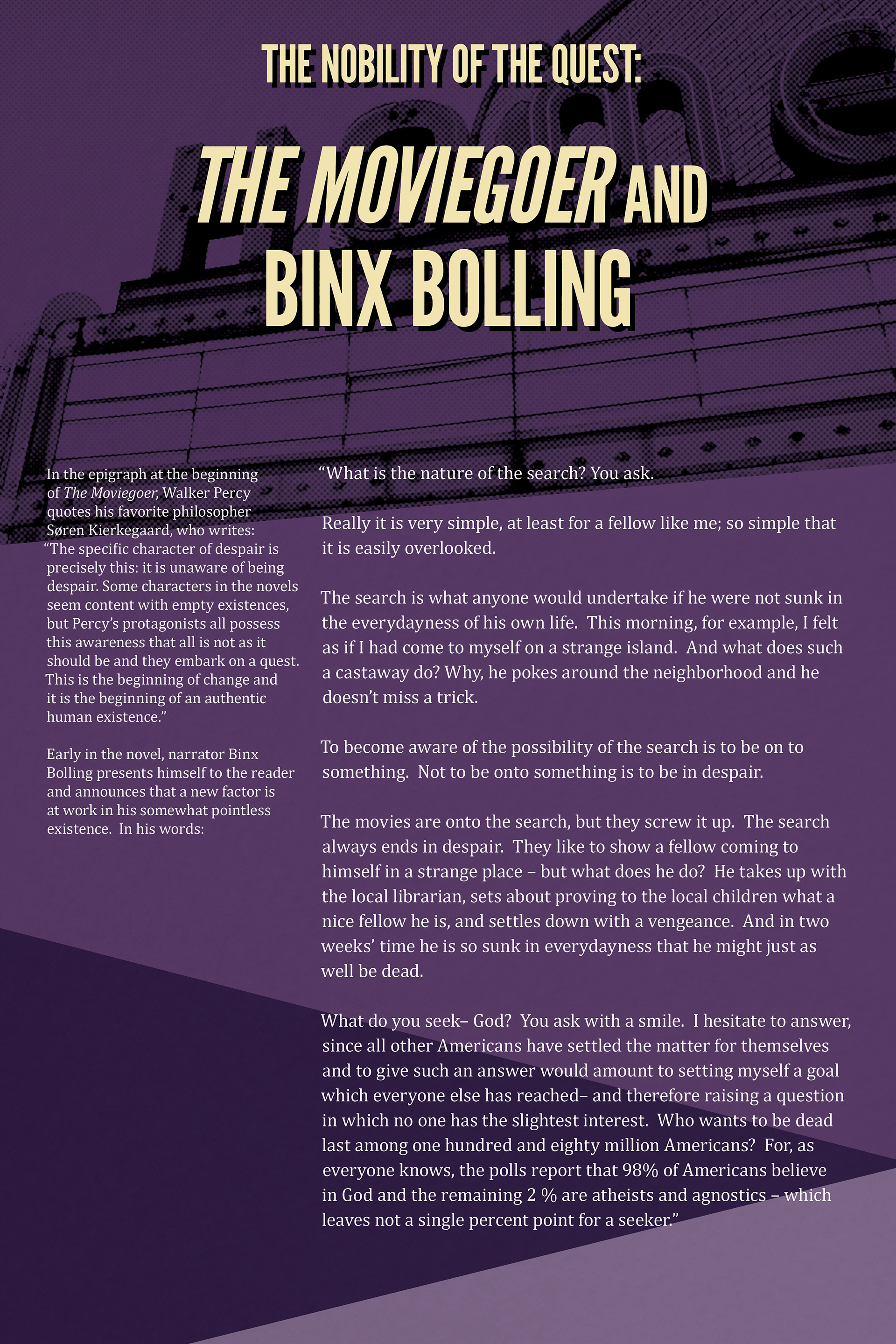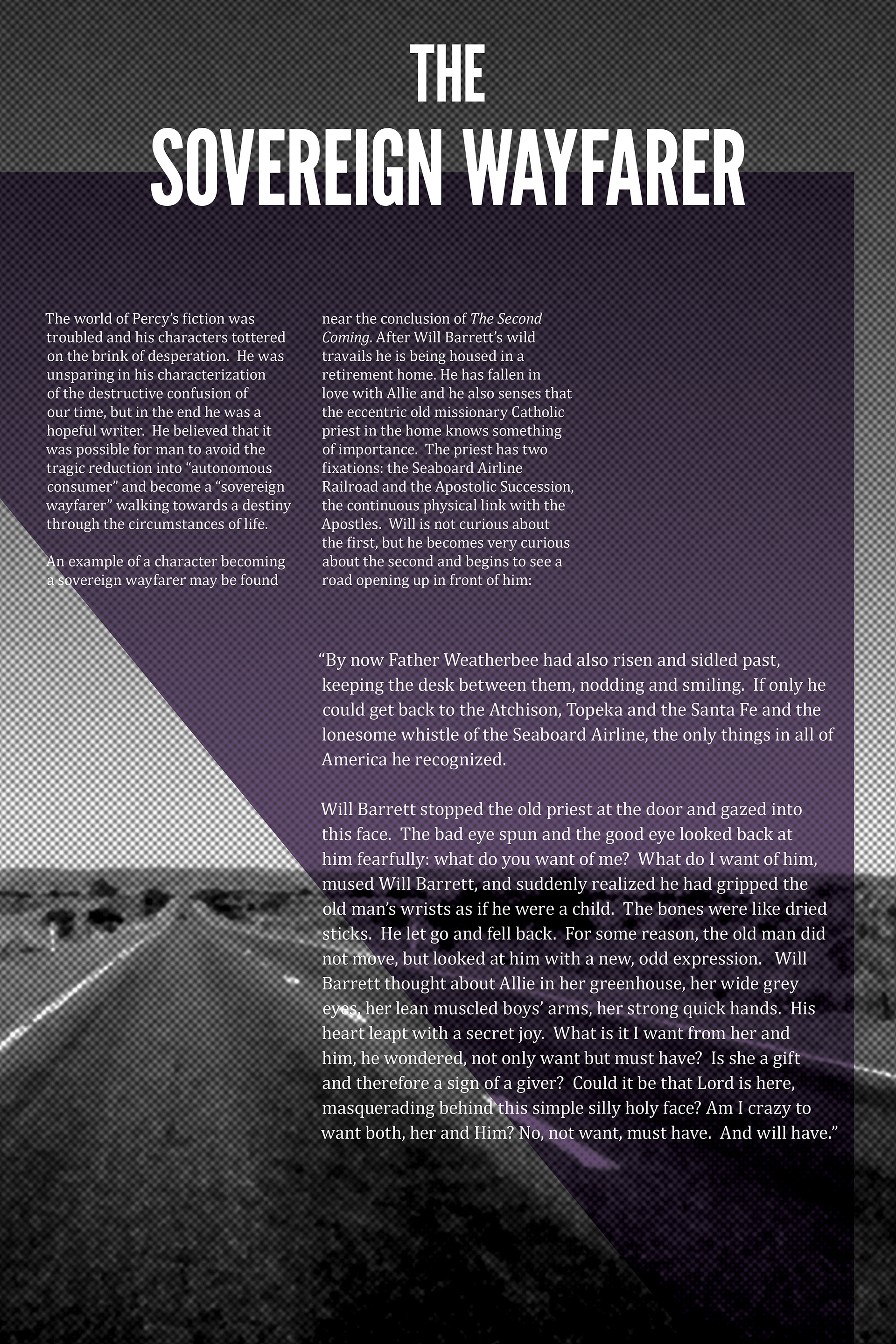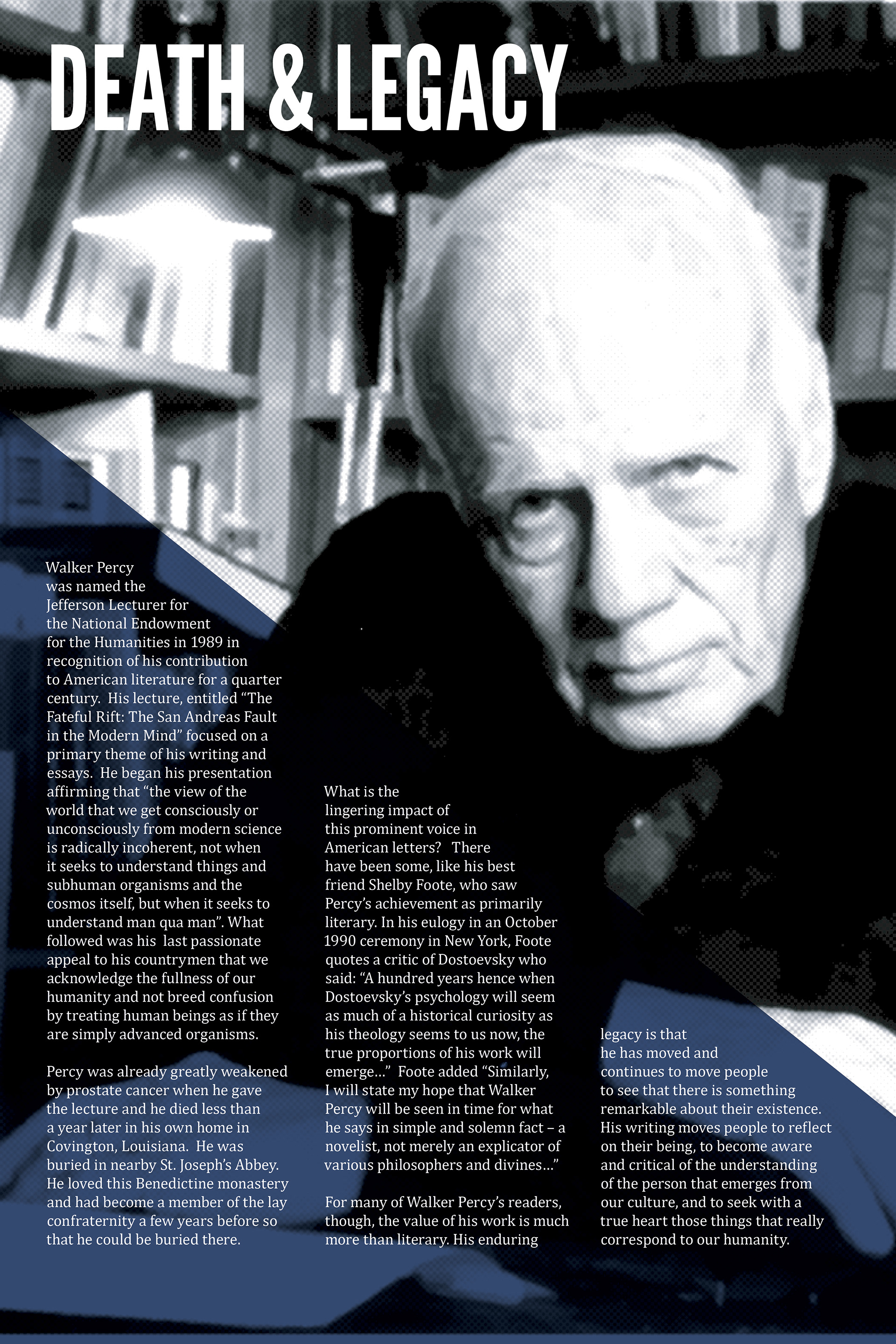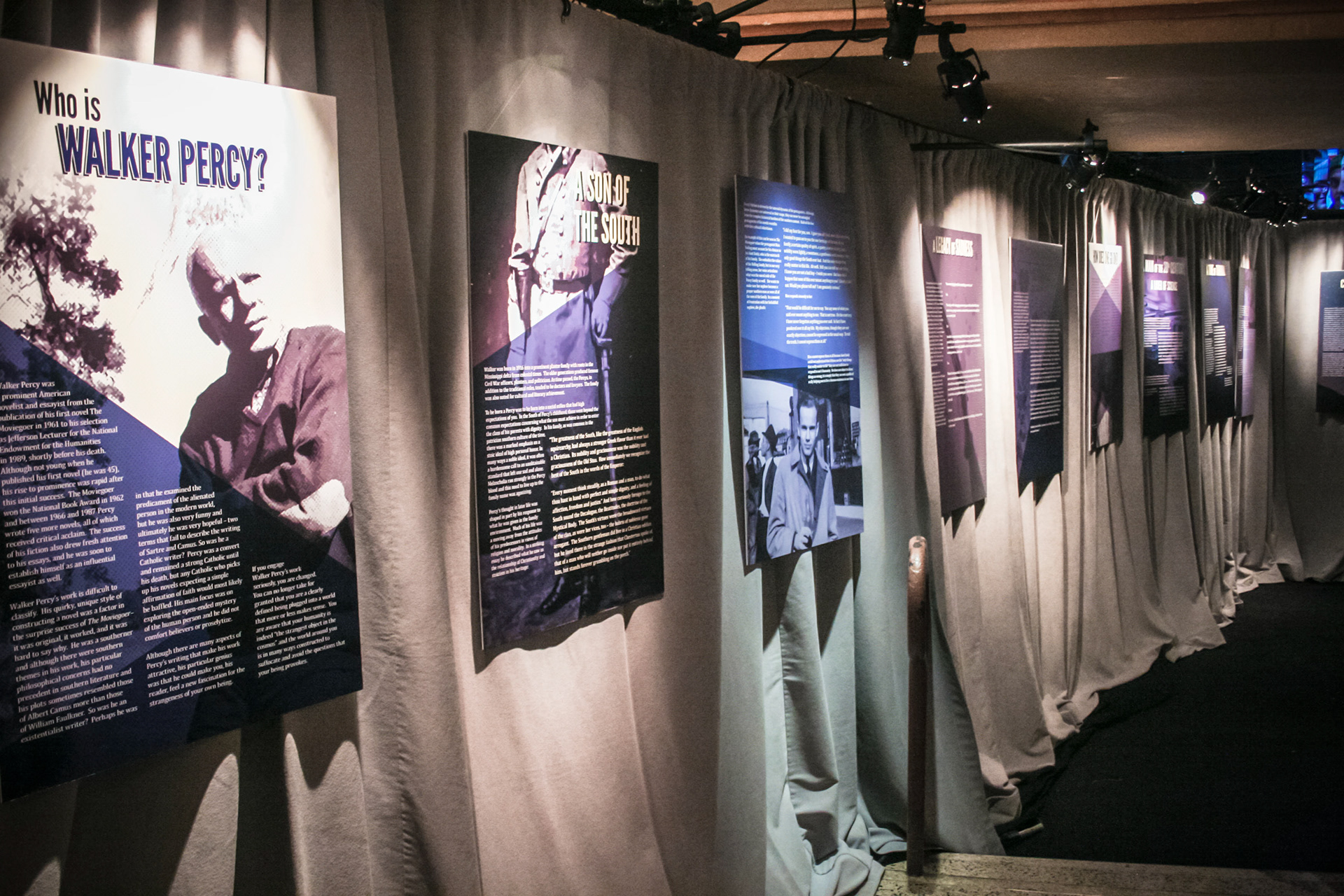 This exhibit later made its way to Aquinas College in Nashville, TN where it was on display for several months.